Democratic Republic of Vietnam Fantasy Cover 3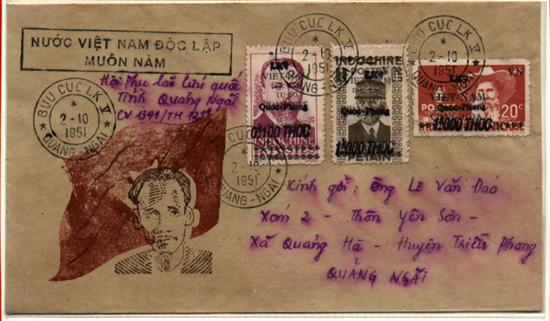 1. Overprint is a fantasy

2. The boxed slogan cancel was only used in Hanoi (never Quang Ngai)

3. Interzone 5 (LK V) did not use red flag


< Home | < DRVN Fake and Fantasy Index

For more information about this project, or to contribute material and information, contact Richard Aspnes at rkaspnes@garuda.com.