Fake Republic of Vietnam First Day Covers

The covers shown on this page were recently offered on eBay (May 2001). Also beware of First Day Covers of the postage due stamps, Scott J1-6 and J7-14. These are believed to be forgeries, as FDC covers are not known (click here for examples).


1954 Crown Prince Bao-Long issue (Scott 20-26)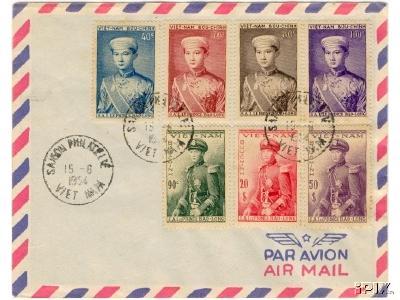 The cancellations on this cover bearing a complete set of the Bao-Long issue appear to be forged.

---
1956 President Ngo Dinh Diem (Scott 39-50)


These covers are forgeries as the stamps were issued in two parts, on 7 July and 9 November 1956.

---
1956 President Ngo Dinh Diem (Scott 39-40)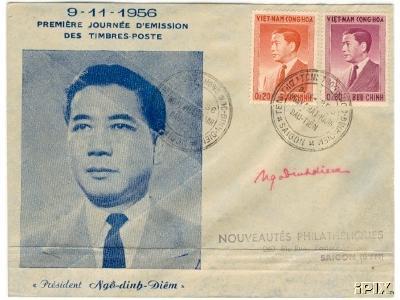 President Diem's signature on this cover is a reproduction. There are at least five different sheets known, with different issues of 7 July and 9 November 1956. As all the words are in English, it is believed that these sheets were made for the diplomatic corps. The commemorative cancels appear to be genuine. The ICP issue Volume X, number 2, page 28 contains an example of the complete original vinyl booklet and cover.

A dealer who was shown this cover commented, "President Diem would never sign a cheap looking cover like that and there is no presidential seal with the signature as it should be."



< Home | < RVN Fakes and Fantasies Index

For more information about this project, or to contribute material and information, contact Richard Aspnes at rkaspnes@garuda.com.